Transforming Research 2023
September 2023

Get to know Northwestern's new vice president for

research

, Eric Perreault
He shares his priorities and leadership style
Northwestern named its new vice president for research this month: engineering professor Eric J. Perreault. A University faculty member since 2002, Perreault studies the neural and biomechanical factors involved in the control of movement and posture--and how these factors are modified following neuromotor pathologies such as stroke or spinal-cord injury. The research has importance for physical rehabilitation, which is why Perreault holds a joint appointment at the Shirley Ryan AbilityLab, as well as in the McCormick School of Engineering and the Feinberg School of Medicine. He embraces a collaborative, data-informed leadership style that has defined his previous roles at Northwestern, including most recently his service as McCormick's associate dean for research administration and oversight. Transforming Research sat down with Dr. Perreault to learn more about his plans and priorities to serve the University's research community. (Photo: Eileen Molony)
You're invited: National Academies

research

security roundtable comes to Northwestern
The National Academies of Science, Engineering and Medicine is hosting a National Science, Technology and Security Roundtable at Northwestern on Oct. 11 and 12. This hybrid event features experts from academia, law enforcement, government and the national security communities. The roundtable is a forum to provide input to policymakers, learn about research security requirements and express perspectives about how regulations impact open fundamental research. Northwestern's Vice President for Research Eric Perreault will participate in a panel discussion with other university leaders on security issues. The event is free but does require registration, regardless of whether you plan to attend in person or virtually. Learn more and register. Questions? Contact Amy Weber, senior director of NU's Export Controls and International Compliance.
New IRB Office education tool now live
Northwestern's IRB Office is pleased to unveil a new comprehensive educational tool in MyHR Learn. The course--Navigating Human Research Ethics & Regulatory Review with the Institutional Review Board Office--provides an overview of the most salient topics in human research protections along with tips about conducting that work at Northwestern. After logging into MyHR and launching the course, your NetID allows you to navigate among this offering's 11 modules to support your individual learning style and meet your instructional needs. Please note that this optional course is intended to support general IRB education and does not satisfy the Northwestern human research protections training requirements.
NSF Project Reporting Enforcement Pilot
Beginning Oct. 2, the National Science Foundation (NSF) will implement a pilot program to assess the effectiveness of temporarily withholding cash payments pending the submission and approval of annual project reports--including awards that have overdue project reports of 60 days or more from three NSF Divisions. This program will affect several existing awards at Northwestern. Read more about the pilot and how the Sponsored Research team handles escalation of overdue reports.
NSF to mandate SciENcv use for proposals
For new proposals submitted or due on or after Oct. 23, the NSF will require the use of SciENcv to prepare biographical sketches and current and pending (other) support; NSF fillable PDF format for the biosketch and support documents will no longer be accepted. Find more information and access PI resources on the Sponsored Research website.
Papachristos named new IPR director
Effective Sept. 1, prominent sociologist Andrew Papachristos was named the eighth director of Northwestern's Institute for Policy Research (IPR) as well as the John G. Searle Professor of Sociology. An IPR fellow since 2018, he is widely recognized for his pioneering and policy-relevant research using network science to examine police misconduct, gun violence and neighborhood inequality in urban America.
IPR colloquia series begins fall programming
IPR exists to empower, connect and promote faculty and their research that transforms public discourse and positively changes communities. We invite you to experience our efforts by joining us this fall for our Fay Lomax Cook colloquium series starting Monday, Oct. 2! IPR sociologist Anthony Chen will be our first speaker, discussing "Students for Fair Admissions (SFFA), Majoritarian Democracy, and the Courts," from 12–1:00 p.m. in Chambers Hall, Ruan Conference Room, 600 Foster St, Evanston.
OR analytics team shares service accomplishments
The Research Analytics unit has created an infographic to report on significant accomplishments it has made over the past year in support of the Office for Research and Northwestern's broader research community. These efforts include creating dashboards and web resources, participating in the development and launch of CERES and improving Northwestern Scholars, among other initiatives. Learn more.
Historic discovery the focus of upcoming CIERA public lecture
Join the Center for Interdisciplinary Exploration and Research in Astrophysics (CIERA) for its 15th Annual Public Lecture on Oct. 5 at 5:30 p.m. in Northwestern's Cahn Auditorium. Renowned science communicator Marcia Bartusiak will recount the fascinating story of how researchers proved the existence of other galaxies in the universe. The century-long tale includes luminaries such as Edwin Hubble, Albert Einstein and Harlow Shapley. Please RSVP for what promises to be a stellar event.

Nanotechnology institute announces Kabiller Prizes
Renowned researcher Jeffrey A. Hubbell has received the 2023 Kabiller Prize in Nanoscience and Nanomedicine, a biennial award given by Northwestern's International Institute for Nanotechnology (IIN) to one scientist for outstanding achievements in the field. Learn more about Hubbell and the recipients of two other Kabiller awards—the Rising Star and Young Investigator Awards. IIN is one of 35 University-wide research hubs attracting talent from across Northwestern's schools and units.
Schnell Symposium targets global challenges
This IIN-hosted symposium is intended for anyone interested in nanotechnology and how this exciting interdisciplinary field leads to groundbreaking discoveries in fields as diverse as medicine, energy, the environment and more. Register now for this Nov. 2 event.

Trienens Institute hosts MQT Annual Symposium
The mission of the Center for Molecular Quantum Transduction (CMQT) is to develop the fundamental scientific understanding needed to carry out quantum-to-quantum transduction through a bottom-up synthetic approach, which imparts atomistic precision to quantum systems. An upcoming annual symposium will convene thought leaders in the field. The symposium's first day will feature a keynote by David Awschalom (U. Chicago), while the second day offers presentations with speakers including Mark A. Eriksson (U. Wisconsin), Stephen Wilson (U.C., Santa Barbara), Laura Gagliardi (U. Chicago), Paul S. Weiss (UCLA) and James Rondinelli (Northwestern). Find out more.

August 2023
 
Policy news: research security and malign talent programs remain key in dynamic regulatory environment
The federal government remains concerned about improper foreign influence, with federal funding agencies continuing to increase their review requirements. Under National Security Presidential Memo-33 (NSPM-33) guidance issued by the White House Office of Science and Technology Policy (OSTP), all federal research funding agencies must strengthen and standardize disclosure policies. NSPM-33 requires research enterprises that receive more than $50 million in science and engineering research funding to establish a research security program. Northwestern has established a Research Security program and NSPM-33 Leadership Working Group led by the Office for Research Export Controls & International Compliance (ECIC) team. 
Federal agencies also have updated policies and procedures in alignment with NSPM-33. Northwestern has seen increased restrictions from all funding agencies. For example, in June the Department of Defense (DOD) issued a policy memo mandating that, effective Aug. 9, 2024, DOD not make awards for fundamental research projects where a covered individual is participating in a malign foreign talent recruitment program or to a proposing institution that does not have a policy addressing malign foreign talent programs as defined under the CHIPS and Science Act of 2022. Northwestern's Research Security Leadership Working Group is drafting a malign foreign influence policy to meet this requirement. Interested in assisting with the malign talent program policy development? Contact ECIC Director Amy Weber.
Engineering expert named associate vice president
Jian Cao, the Cardiss Collins Professor of Mechanical Engineering, has been appointed associate vice president for research in the Office for Research (OR), effective Sept. 1. In this role, Cao will oversee two of OR's units: Core Facilities Administration and the University Research Institutes and Centers Administration. She will report to the vice president for research and serve as a key member of the OR leadership team. Cao is a recognized leader in her field, with her research primarily focusing on innovative manufacturing processes and systems. During her 28-year tenure at Northwestern, she has developed funded research collaborations with faculty in McCormick, Weinberg and Feinberg. Her professional achievements have garnered numerous prestigious honors, including induction as a member of the American Academy of Arts and Sciences and a member of the National Academy of Engineering.
OR celebrates Milan Mrksich as he conclude tenure as VP research
Staff and faculty members came together Aug. 9 for a reception at the James L. Allen Center to recognize Vice President for Research Milan Mrksich for nearly four years of leadership in the Office for Research. Mrksich is stepping down from the role to return full time to his research and teaching at Northwestern. His tenure boasted many successes, including: strong leadership throughout the pandemic; continued growth of the University's research portfolio; high-profile competitive "wins" such as the Chan Zuckerberg Chicago Biohub; and greater stakeholder engagement and research fundraising.
CITI training requirement update; human subject research
Effective Sept. 1, the IRB Office's CITI training requirement will move to a single-track course designed for all human researchers who have or will obtain a Northwestern NetID. No immediate action is needed in relation to this update. At time of mandated basic or refresher training, all biomedical and social behavioral researchers will enroll in the same "Human Research Protections (IRB)" course in CITI. Additionally, there is no longer any need to email training records to IRB Training as researchers must now use automated CITI and eIRB+ affiliation and integration systems for records management (exceptions: Lurie Children's Hospital and NMHC). Refer to the human research protections training webpage for detailed information and updates.
The finer points of human subject research  Principal investigators of non-exempt human research are responsibleto obtain IRB approval prior to implementation of any human research activities. Researchers can self-determine whether their planned activities are human research using the Human Research Determination Form (HRP-503). Examples of activities typically considered not to be human research are found in the Appendix of HRP-503. If you are unable to determine whether your activities meet the regulatory definition of "research" with "human subjects," or if you need the IRB to evaluate your study to provide an official determination about whether your study is human subjects research, complete the Activity Information portion in Section 3 of HRP-503 and submit the completed HRP-503 in place of a full protocol in a new study application in the eIRB+ system.  Email irb@northwestern.edu with any questions.
IIN symposia highlight nanotechnology's impact and potential
The International Institute for Nanotechnology is hosting two upcoming events intended to showcase the power of nanotech to solve crucial challenges and shape future possibilities.
"From Nanoscience to Biomedicine," co-sponsored by the Office for Research and other units across Northwestern, brings together thought leaders from around the world to present captivating lectures on the latest smart materials breakthroughs. Another event, the Rosemary Schnell IIN Symposium, will showcase nanotechnology's potential to address global challenges. Intended for anyone interested in nanotechnology, the symposium will highlight nanotech-driven contributions to groundbreaking discoveries in medicine, energy, environmental science and more.  
NU research integrity leader publishes findings as part of working group
Northwestern's Lauran Qualkenbush, senior director of research integrity and training, is a co-author on a recently published article that aims to improve the collaboration and transparency between institutions and journals to ensure that publication ethics and research misconduct are effectively managed. She co-led a working group consisting of 22 senior university research integrity officers, journal editors and publishers that convened multiple times between 2021 and 2022. Institutions and journals are equally committed to ensuring the reliability of all published data and to protecting the integrity of the published research record. The working group identified three key recommendations to implement to change the status quo and foster better collaboration between institutions and journals, including improved communications between the parties, the reconsideration of some fundamental research misconduct concepts and journal policy changes. Learn more.
July 2023

Faculty innovators benefit from Northwestern program
InQbation Lab initiative looks to create more women entrepreneurs
In June, Northwestern's inaugural FoundHer Fellows cohort traveled to Boston for two days of meetings with more than a dozen top venture capital firms. Yevgenia Kozorovitskiy (neurobiology), Julie Kim (obstetrics and gynecology) and Ruchi Gupta (pediatrics) were the trailblazing faculty members participating in the initiative, which aims to cultivate first-time women academic entrepreneurs and connect them with the mentors, skills and networks to succeed in bringing their research-based intellectual property to market. Northwestern's Querrey InQbation Lab, overseen by the Innovation and New Ventures Office (INVO), launched the FoundHer program in 2022. The annual fellowship includes professional development and pitch presentation coaching. Participants in the Boston visit were accompanied by their mentors and met with VCs from firms such as Atlas Venture, Novartis, 5AM Ventures, RA Capital Management, Johnson & Johnson, and more.
Pictured (from left) at the Johnson and Johnson Innovation Center: Yevgenia Kozorovitskiy, Alexandra de Paz (associate director, INVO), Michelle Burbea Hoffmann (program mentor and executive director, Chicago Biomedical Consortium), Michal Preminger (regional head of Johnson & Johnson Innovation, East N.A.), Julie Kim, Ruchi Gupta, Dimitra Georganopoulou (mentor, adjunct professor, McCormick School; general partner, Qral Ventures), Lilli Zakarija (mentor and adjunct lecturer, McCormick School; president of EdgeOne Medical), Alexander Jones (global sourcing project manager, Johnson & Johnson)
Materials

Research

Science and Engineering Center receives $18 million grant
Home to the first materials science and engineering department in the world, Northwestern continues to cement itself as a leader in the field with a new $18 million grant from the National Science Foundation. The Materials Research Science and Engineering Center (NU-MRSEC), one of the longest continually funded materials research centers in the nation, integrates educational activities with a scientific research program and is one of only eight such centers in the country to be funded by NSF this year. "The center has a strong track record of transitioning its fundamental materials discoveries to successful commercial outcomes, including seven startup companies with nearly 300 employees in the previous funding period," said Center Director Mark Hersam (materials science and engineering). NU-MRSEC advances world-class materials research, education and outreach through vibrant interdisciplinary collaborations within the center and with external partners in academia, industry, national laboratories, and museums. Learn more.
Scrutiny of

research

collaborators, funding and patents
The federal government continues to increase review requirements to safeguard against improper foreign interference. Under National Security Presidential Memo-33 (NSPM-33) guidance issued by the White House Office of Science and Technology Policy, all federal research funding agencies are required to strengthen and standardize disclosure policies. Agencies have been updating their policies and procedures. Northwestern has seen increased restrictions from all federal funding agencies because of national security reviews. In June, the Department of Defense (DOD) issued a memo directing all DOD entities to use a standardized risk matrix for evaluating researchers' affiliations with talent programs, including but not limited to malign talent programs, funding sources, patents and entity associations. See pages 9-12 for the matrix. Many federal contracts already prohibit members of malign talent programs from receiving federal funding, and this requirement will be included and enforced in all federal contracts starting August 2024. Federal requirements vary by agency, so reviewing award terms and guidance and asking questions is essential. Disclosure of collaborations and funding are critical to avoiding issues including violations of federal law. Northwestern has created updated guidance to assist researchers in navigating these requirements.
International travel guidance
All University faculty and staff (regardless of citizenship) traveling to any international location should review the guidance on the Export Controls & International Compliance (ECIC) website. Effective Aug. 1, we recommend all faculty and staff register official travel to any comprehensively sanctioned countries using NU's International Travel Registry. Comprehensively sanctioned countries change over time, but currently they are Belarus, Cuba, Iran, North Korea, Russia, Syria and certain parts of Ukraine. We encourage official travel registration to these comprehensively sanctioned countries to avoid violating federal regulations. By registering, you will receive support from the Office of Global Safety & Security (OGSS) and the ECIC teams. OGSS and the travel registry provide important health and safety resources, allowing Northwestern to communicate with travelers. ECIC can help obtain licenses or exemptions for your activities. More information.
Departures of Ann Adams and Fruma Yehiely
Sr. Associate Vice President for Research Ann K. Adams and Associate Vice President for Research Fruma Yehiely are concluding long tenures at Northwestern. After nearly 20 years at the University, and more than 40 years in higher education research and administration, Yehiely is retiring as of Sept. 30. During her time in the Office for Research, she helped advance strategic and operational efforts, including as director of Research Development, restructuring the unit and collaborating with faculty and leadership to catalyze interdisciplinary programs across Northwestern. She also revamped the Limited Submission process and oversaw administration of the University-wide research institutes and centers (URICs) and Core Facilities Administration. Most recently, she was a member of the team responsible for developing the winning proposal that resulted in Northwestern co-leading the Chan Zuckerberg Biohub Chicago, a $250 million collaborative research entity.
Adams' last day at Northwestern is July 31. She will join the leadership of Seattle Children's Research Division. Adams came to Northwestern in 1998 as associate general counsel, working in that capacity until 2003 when she joined George Washington University as associate general counsel. She returned to Northwestern in 2008 as associate vice president for research integrity and director of that office. There, she helped advance research integrity and compliance, upholding the highest standards for scientific rigor. She also served in an advisory capacity on a range of compliance matters. Adams has been part of the leadership team responsible for operational effectiveness in OR--including research space, analytics, administration, research IT and integrity. VPR Milan Mrksich expressed his gratitude for Adams' and Yehiely's "outstanding service and many contributions to research excellence at Northwestern."
OR internship program marks second year
The Office for Research core facilities summer internship program is running smoothly. Last week, interns and alumni from the 2022 inaugural program along with supervisors convened for a luncheon on the Evanston campus. Attendees, which included core facilities supervisors, heard from the interns about their current experience in the program, as well as their future academic plans. In addition, Vice President for Research Milan Mrksich shared his insights about career paths in the sciences and the importance of core facilities to advance discoveries. The paid internship program runs nearly three months and is designed to provide a hands-on immersive lab experience for STEM undergraduates from Chicago State University and Northeastern Illinois University.
June 2023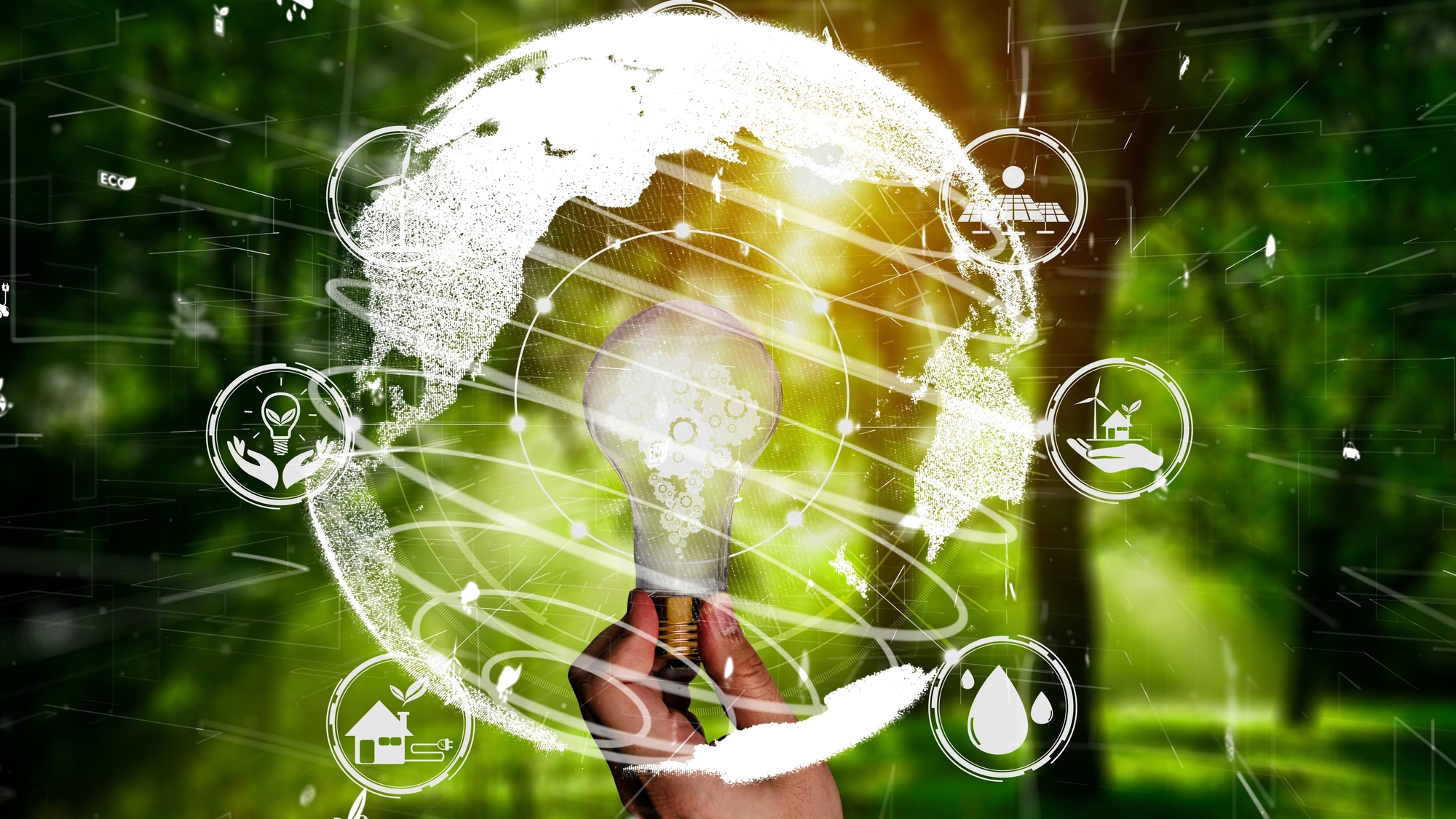 Grant renames ISEN and accelerates innovation
Generous philanthropic gift to advance sustainability research 
A new $25 million grant to Northwestern from the Howard and Paula Trienens Fund will provide critical investment in the University's research, education and engagement for climate and the energy transition, as well as community resilience. In recognition of this generous gift, Northwestern has renamed ISEN as the Paula M. Trienens Institute for Sustainability and Energy. The grant provides critical support for Northwestern faculty and students, including cutting-edge research in new and emerging areas of sustainability and energy, financial aid and fellowships for undergraduate and graduate students, and resources for commercializing the most promising technologies and projects emerging from the University. The Institute is one of 35 cross-disciplinary research hubs that attract talent from throughout Northwestern. Learn more.
Biohub Town Hall recording available
More than 600 faculty, staff and students from Northwestern and partner institutions University of Chicago and University of Illinois (Urbana-Champaign) participated in the inaugural CZ Biohub Chicago Town Hall on May 25. The hourlong virtual event featured an introduction by Biohub president and Northwestern professor Shana Kelley (chemistry and biomedical engineering) and a panel discussion and Q&A with Kelley and Biohub Executive Committee members Jeff Hubbell and Rashid Bashir. A recording of the event is now available online.
NU startup Actinia aims for biomedical imaging breakthrough 
A decade ago, Northwestern chemistry professor Mercouri Kanatzidis and other scientists discovered that cesium lead bromide, a material being studied for applications in solar cells, can also detect high-energy X-rays and gamma rays, offering promise in several potential applications, including biomedical imaging. After spending years developing the material, improving the purity and scaling it up in the lab, the scientists reached a turning point. "We thought this could be a breakthrough material in X-ray and gamma ray detection -- a field that has been clamoring for a new material for 40 years -- so we decided to create a startup," Kanatzidis said. The company is called Actinia and Northwestern's innovation ecosystem, including INVO and the Querrey InQbation Lab, is helping catalyze this recent venture. Learn more.
New post-approval monitoring activity
The Compliance and Education Team in the IRB Office is excited to introduce the newest compliance tool: HRP-433 Studies Without an Expiration Date. Researchers may use this tool to perform study status assessments on non-exempt studies that do not have an IRB approval expiration date, and so do not require an annual continuing review. It is recommended that researchers independently perform a study status assessment annually or every two to three years in lieu of a continuing review. Visit the Post-Approval Monitoring webpage to learn more or consult the Checklists and Worksheets page to access all post-approval monitoring tools. Questions? Email us.
Policy study shows way to reduce adolescent PTSD symptoms
A new study published in Science Advances and co-led by Northwestern's Institute for Policy Research economist Jonathan Guryan finds that a school-based group counseling program called Working on Womanhood (WOW) can significantly reduce PTSD, anxiety and depression among Black and Latina girls. WOW was found to reduce PTSD symptoms by 22 percent among adolescent girls in Chicago neighborhood schools, in addition to reductions in anxiety and depression. Guryan is faculty co-director of the UChicago Education Lab, which oversaw the study.
Summer internship an immersive

research

experience
At the end of May, the Office for Research launched its second summer of the core facilities internship program with students from Chicago State University and Northeastern Illinois University. Throughout the summer, these interns will support a variety of shared facilities across Northwestern's Chicago and Evanston campuses, gaining hands-on experience in these laboratories that are integral to much of the University's research. OR is thrilled to welcome the interns back this summer and looks forward to growing this outreach program over time. We truly appreciate the mentorship and guidance of the lab teams and are excited for our interns to have a transformative summer.
CLP undergraduate fellows bound for top graduate schools
Three outstanding Northwestern graduating seniors--Rad Chrzanowski, Alejandro Medina and Tiger Wang--will head to graduate school this fall after successfully completing the Chemistry of Life Processes Institute's most rigorous undergraduate educational program, the Lambert Fellowship. The Lambert Fellowship provides multiyear funding for hands-on laboratory research for rising sophomores and juniors majoring in chemistry under the mentorship of CLP faculty members. Read the story.
May 2023

CERES launches successfully
New electronic grants and agreements system goes live
On April 24, an 18-month engagement between Northwestern Sponsored Research and Northwestern Information Technology culminated with the successful and on-time launch of CERES (SEAR-eez) and the associated analytics environment. This major enhancement, which replaced the InfoEd system, is intended to strengthen processes, maximize efficiency and support continued growth of Northwestern research. Congratulations to the project team, and thanks to the entire research community, especially the departmental change agents, for making this huge undertaking a success! Read more here.
Biohub Town Hall highlights mission, scientific engagement
More than 600 faculty, staff and students from Northwestern and partner institutions University of Chicago and University of Illinois (Urbana-Champaign) are convening for an inaugural CZ Biohub Chicago Town Hall on May 25. The hourlong virtual event features an introduction by Biohub president and Northwestern professor Shana Kelley (chemistry and biomedical engineering). The program also includes a panel discussion and Q&A with Kelley and Biohub Executive Committee members Jeff Hubbell and Rashid Bashir. Attendees will learn more about the Biohub's transformative life sciences mission to create new technologies that enable precise, molecular-level measurements of biological processes within human tissue. Members of the research community also will gain insight about how they can participate in the Biohub's breakthrough investigations.
 Stoddart 'farewell' lecture a science showcase 
On May 24, Northwestern is celebrating the long and storied research career of Sir Fraser Stoddart, Board Trustees Professor of Chemistry, who is retiring this year. Stoddart is delivering a 60-minute farewell lecture that will feature highlights from his decades of scientific investigations—including research that earned him a 2016 Nobel Prize for his work in the design and synthesis of molecular machines. The event is co-sponsored by the Office for Research, the International Institute for Nanotechnology, the Weinberg College of Arts and Sciences and the Department of Chemistry. The lecture, which takes place in the Technological Institute on the Evanston campus, will recognize Stoddart's 15-year Northwestern tenure. The program includes a moderated Q&A and remarks by Weinberg Dean Adrian Randolph and others.  A reception will follow the discussion.
Export controls and fundamental research
Academic freedom is a foundational principle that informs Northwestern's research. The University does not enter into agreements to conduct classified ("secret") research, nor does it agree to requirements that restrict the freedom of a scholar to publish or disseminate findings. The University also seeks to avoid discrimination based on citizenship status. Simply foregoing these freedoms, regardless of intent, may trigger federal export control regulations.  By not accepting publication or foreign person restrictions, NU can generally operate under the Fundamental Research Exclusion (FRE). This exclusion largely limits the impact of export control regulations on Northwestern's research activities. In most instances, the FRE allows the University to conduct research without obtaining licenses before sharing controlled technology or data with non-U.S. persons. The FRE does not apply in some instances: shipping items internationally or foregoing publication to protect intellectual property. FRE also does not apply if the University agreed to restrictions on a publication or foreign person involved in the research. Violating export control regulations may bring civil or criminal penalties, so contact the  Export Controls & International Compliance  team with any questions you have about these regulations. Please also see the  Export Control policy  and this  video  for more details. 
Coming soon: eIACUC upgrades
Upgrades to eIACUC are coming!  System upgrades are necessary to support the eIACUC platform and to facilitate and support the research across the Office for Research.  The upgrade from version 6 to version 10 will include a new design, feel and user experience. New features include a sidebar navigation panel, a central dashboard within the laboratory login, as well as changes to the reviewer comment function.  Please look for the next IACUC News You Can Use to find upcoming training event registration links and office hours.
New interdisciplinary model for mental health
In the recent inaugural issue of Nature Mental Health, Institute for Policy Research (IPR) psychologist Robin Nusslock and his colleagues propose a "circuits to communities" model to include alternative approaches to the causes, prevention and treatment of mental health problems. The model integrates insights from multiple disciplines with the goal of developing targeted, personalized, and scalable treatment. Among other recent IPR research is an effort to make water insecurity visible.  IPR anthropologist Sera Young co-led a regional Latin American meeting in Mexico City, co-hosted by Northwestern, to develop a consensus around measuring food and water insecurity. The Water Insecurity Experiences (WISE) Scales that Young helped develop have become a U.N. Sustainable Development Goal Indicator. Over 60 thought leaders attended, including representatives from UNICEF and the U.N. World Food Program.
April 2023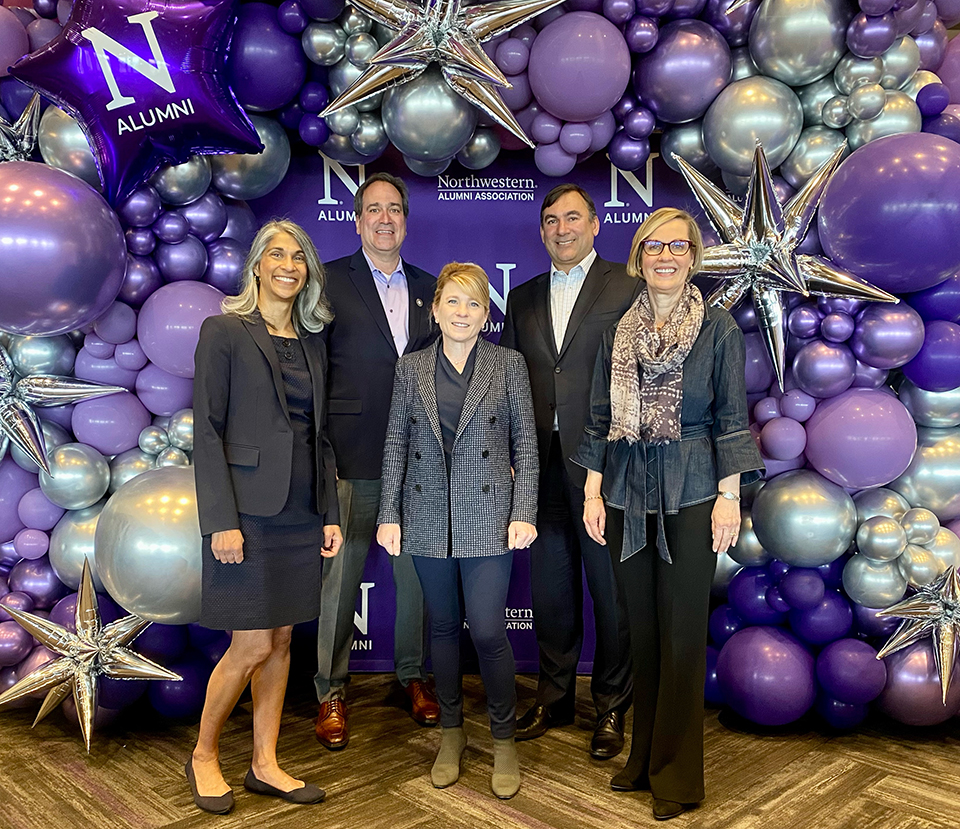 Day With Northwestern highlights research innovation 
At annual event, faculty leaders share insights on 'the science of startups' and research translation
For over 50 years, "A Day With Northwestern" has drawn more than 300 alumni, students, parents and friends to Evanston annually for a full day of presentations and lectures on subjects from prominent Northwestern faculty and alumni. This year's event on April 22 began with an engaging panel discussion featuring Shana Kelley(chemistry and biomedical engineering), Chad Mirkin (chemistry and biological engineering) and Milan Mrksich(chemistry and biomedical engineering). Moderated by Associate Vice President for Innovation and New Ventures Lisa Dhar, the conversation highlighted Northwestern's university-wide research institutes and centers (URICs) as catalysts for cross-disciplinary discovery and translation. The panelists, all successful entrepreneurs affiliated with a URIC, shared an overview of their research and how they created businesses from their intellectual property. In his introductory remarks, Vice President for Research Mrksich outlined the strategic vision for the URICs, underscoring their role in driving breakthrough science with real-world impact and situating these hubs within Northwestern's innovation ecosystem, which includes INVO, the Querrey InQbation Lab and The Garage. Mrksich also noted how NU's cross-disciplinary approach to research has made an impact for the region—most recently through the Chan Zuckerberg Biohub Chicago led by Kelley. Other sessions at the daylong event explored AI, economics, the media, engineering and medicine, and the arts.  Pictured from left: Dhar, Mirkin, Kelley, Mrksich and NU aluma and trustee Kristin McDonnell, who delivered the day's opening remarks. Photo by Matt Golosinski
CERES has arrived!
The Sponsored Research team is excited to announce that  CERES went live on Monday (4/24) as Northwestern's new Grants and Agreements administration management system. Congratulations to the project teams and  change agents who put in an impressive effort to make this implementation a success. Learn more on the  Sponsored Research website.
New resource for HERD Survey
Each year, Accounting Services for Research and Sponsored Programs (ASRSP) submits data on Northwestern's research activities to the NSF via the   Higher Education Research and Development (HERD) Survey. Proposals are now required to include category information used in this survey, so ASRSP has developed a   reference page  to assist administrators. Questions on the survey can be directed to Costing Manager   Pooja Thakkar. 
Kellogg students selected to be Kellogg-Q Entrepreneurial Residents
The Querrey InQbation Lab selected three Kellogg students--Nikita Bhatia '24, Soubhik Bardhan '23 and Lucianna Shinye '24--as the inaugural cohort for the Kellogg-Q Entrepreneurial Residency, a program offering a structured channel to embed MBA candidates within University-wide research institutes and centers (URICs), while offering research scientists an opportunity to gain insight into potential commercialization paths for their technologies.  The MBA students elected to spend the spring quarter with the Institute for Sustainability and Energy at Northwestern (ISEN) and the Querrey Simpson Institutes for Bioelectronics (QSIB).
Advancing DEI and J in research; IRB Brown Bag invitation
Help the IRB Office address DEI&J challenges in human research by completing a  SURVEY and enter a raffle to win one of five NU-themed prizes, with a drawing on May 5! Visit our  FAIR website for more information.  Also, please join us May 17 for our next IRB Brown Bag Session as we approach human research protections through the lens of research integrity. More information can be found on the event  REGISTRATION page.
DEI advocates honored at OR Town Hall 
At the April 19 Office for Research Town Hall, OR DEI Director Aisha Ghori Ozaki announced the latest winners of the office's DEI Advocate Award. This distinction, among other things, recognizes those who "demonstrate courage and bravery to advance DEI in OR." Those honored were Lucas Sikorski (IRB Office) and Shandra White (formerly of Sponsored Research). Congratulations to Lucas and Shandra! Nominations for Q2 are now open; any member of the Office for Research can nominate themselves or an OR colleague for the award. Learn more.
March 2023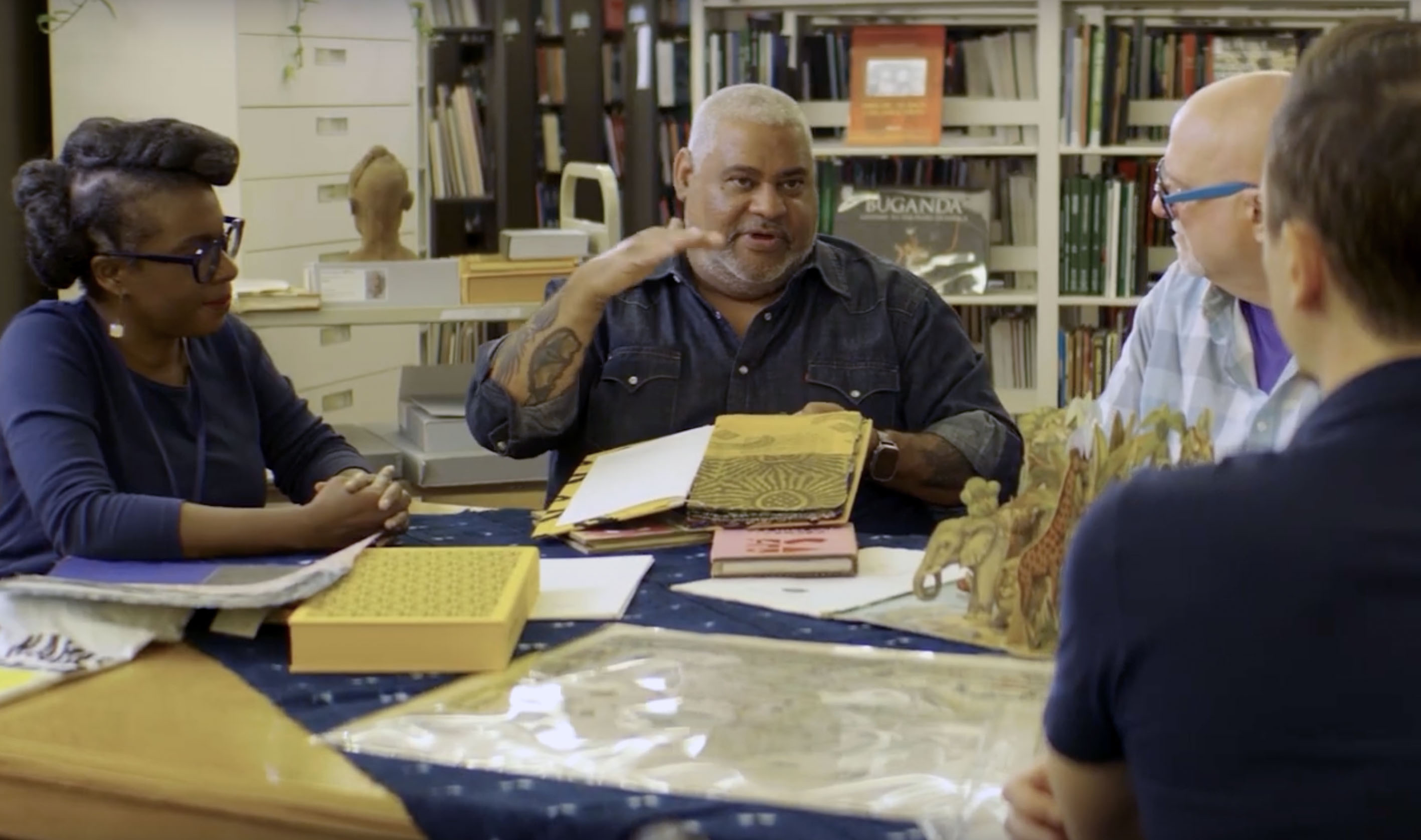 Transforming Research to transform the world
Welcome to the inaugural edition of "Transforming Research," the monthly newsletter from the Office for Research. The publication's new name reflects a theme highlighted in our recent video portfolio showcasing our University-wide institutes and centers. It also suggests that every member of Northwestern's research community—faculty, staff and students—plays an active part in advancing our high-impact work. As Vice President for Research Milan Mrksich writes : "At Northwestern, we transform what we've learned yesterday to create whole new avenues for tomorrow."
Northwestern to lead major life sciences biohub
After a yearlong, highly competitive process involving nearly 60 elite teams, Northwestern was selected to co-lead the Chan Zuckerberg Biohub Chicago. This collaborative research hub will attract the region's best scientists to study inflammation and develop innovative tools to measure human biology. NU's Shana O. Kelley (chemistry, biomedical eng.) will serve as the hub's president. "The CZ Biohub Chicago will become a global destination," said VPR Milan Mrksich, who co-led the multi-institutional effort. "We assembled a real 'dream team' that enabled us to compete at the highest levels."
Northwestern hosts gravitational-wave summit
Northwestern researchers were a critical part of the 2015 landmark discovery of gravitational waves. Since that thrilling detection of these ripples in the fabric of spacetime, more than 90 new signals have been discovered. NU continues to play a part in advancing this work, including by hosting a major global conference this month bringing hundreds of researchers to Evanston. The multiday event, including public lectures, was coordinated by the Center for Interdisciplinary Exploration and Research in Astrophysics (CIERA), one of 35 University-wide institutes and centers.
Export controls and 'clean' laptops
Faculty, staff, and students ("travelers") commonly take their laptops, cell phones, and other portable storage devices containing information and software ("devices") outside the U.S. Doing so is routine and generally acceptable. Sometimes, though, travelers may be improperly "exporting" the device and its information under the U.S. export control laws. Such "exports" may require a license or documented exception from the federal government. You may also want to travel abroad with a   "clean" laptop ,  ensuring that no sensitive information is compromised. Visit Export Controls and International Compliance  for guidance. If you think you need a license or a documented exception, or if you have any questions, please contact   Amy Weber.
CERES go-live date approaching
Our research community is about six weeks away from the InfoEd to CERES transition. Please note the   cutover dates and deadlines and take the   CERES 101 class in myHR Learn   to familiarize yourself with the new system. Training for RAs will begin later this month; watch for scheduling information from your unit. Upcoming faculty communications will focus on the new system changes that are relevant for researchers.  
CSB researchers unlock waste-eating bacteria 
As we look to a more sustainable energy future, an array of technologies is needed. Center for Synthetic Biology researcher Ludmilla Aristide (civil and environmental eng.) and team are unlocking the potential of microorganisms that could convert plastic waste into new products. Coupling state-of-the-art metabolomics, transcriptomics, and proteomics, the researchers elucidated multilevel regulation patterns governing the degradation of lignin and plastics-related compounds in   Comamonas testosteroni KF-1. Understanding these patterns and using metabolic fine-tuning could lead to the use of this organism for sustainable biotechnology.
February 2023
New leadership for thriving synthetic biology center
Interdisciplinary innovation hub pursues basic science and translational breakthroughs
McCormick School professors Julius Lucks and Danielle Tullman-Ercek (both chemical and biological engineering) have been named co-directors of Northwestern's Center for Synthetic Biology ( CSB). Launched in 2016, CSB is part of NU's cross-disciplinary ecosystem of 35 University-wide Research Institutes and Centers (URICs). It has attracted renowned researchers seeking innovative ways to reprogram cells and cellular components to take on new, specialized purposes, such as creating sustainable chemicals or next-generation materials and targeted therapeutics. CSB has 21 affiliated faculty members who have produced seven startups in just the past two years. Explore the full story.
CERES testing underway
CERES End-to-End Testing is in full swing, as participants test various scenarios in the system to ensure CERES is ready for Go-Live in April. The FAQ page is regularly updated with feedback received during testing. New agreements and subawards concepts overviews have been released, and CERES Training Materials will be available shortly.
New IACUC metrics visualization
Research Analytics, in collaboration with the Institutional Animal Care and Use Committee and Research IT, has revamped IACUC metrics. The updated dashboard lets the NU community obtain real-time insights about the IACUC workload. The dashboard provides analysis for turnaround times, submissions into the IACUC office, active protocols, and other key metrics.
New seed funding for research
The Office for Research, with the support of multiple Northwestern schools, the Office for Institutional Diversity and Inclusion, and the Provost's Office, is pleased to offer a call for proposals by faculty seeking seed funding for collaborative and interdisciplinary research. The research must be focused on topics related to race, ethnicity, racial or ethnic discrimination, structural racism, or approaches to reducing discrimination and promoting equity and justice at the individual, community, structural, legal or policy levels. Deadline for application: April 10. Learn more .
Research translation making an impact
NU research continues to fuel market innovation with faculty startups enjoying success. In January, SAMDI Tech , an NU biotech spinout that provides automated screening for early-stage drug invention, was acquired by pharmaceutical services giant Charles River Laboratories in a $50 million cash deal. SAMDI was founded in 2011 by Milan Mrksich , NU's vice president for research and co-founder of the Center for Synthetic Biology . In December, Surgical Innovation Associates , an NU spin-out co-founded in 2016 by inventor Dr. John Kim (surgery), Alexei Mlodinow (MD/MBA '20), and Todd Cruikshank (MBA '17), was acquired by Integra Life Sciences for up to $140 million after reaching FDA 510k clearance for its product DuraSorb® This month, NanoGraf , a lithium-battery startup rooted in the research of Harold Kung (chemical and biological engineering) and Jiaxing Huang (materials science and engineering), raised $65 million to help it build up its 17,000-square-foot Chicago production facilities after winning a $10 million Department of Defense contract last fall. In addition, Mattiq , the developer of a revolu-tionary approach to sustainably produce chemicals and fuels, recently secured $15 million in seed funding. Formerly known as Stoicheia, Mattiq, co-founded by Chad Mirkin (chemistry), also announced it hired veteran Silicon Valley executive Jeff Erhardt as CEO.
Boosting quantum computing performance 
Quantum computers depend on quality building blocks, notably qubits: devices that store and manipulate information in quantum form. NU researchers affiliated with the Superconducting Quantum Materials and Systems ( SQMS ) Center are making exciting progress in characterizing and boosting the quality of superconducting qubits. The DOE-funded SQMS Center is led by Fermilab and, at Northwestern, operated through the Center for Applied Physics and Superconducting Technologies ( CAPST ). Venkat Chandrasekhar (physics and astronomy) and team are performing highly sensitive electronic measurements of Josephson junctions, elements common to every superconducting qubit. These challenging measurements, conducted at nearly absolute zero, are expected to shed new light on qubit performance. Meanwhile, the groups of James Rondinelli , Mark Hersam , and Mike Bedzyk (all materials science and engineering) have discovered how the formation of certain silicides (an unwanted byproduct in qubit nanofabrication) negatively affects qubit performance. Rondinelli's supercomputer-powered computational studies and Hersam's and Bedzyk's comprehensive materials characterization of qubit samples point to a new way to increase qubit quality by controlling silicide formation. Learn more .
Apprentice program  invites diverse voices
The Office for Research continues to create new opportunities to enhance its workplace, including by bringing greater diversity to its staff. In January, Sponsored Research began an apprenticeship program with the City Colleges of Chicago (CCC), welcoming second-year CCC students Jack Jeffries to the Subcontracts Management team and Jesus Guerrero to the Awards Management team. Jeffries is majoring in communications and Guerrero is majoring in marketing and management. The year-long Apprenticeship Program is a new partnership with CCC aimed at bringing diverse voices and fresh ideas to our campus while supporting the development of well-trained sponsored research professionals, making them attractive candidates for permanent full-time roles upon completion of the apprenticeship. Welcome Jack and Jesus!
NU quantum networking a Nobel pursuit 
The 2022 Nobel Prize in Physics was awarded for research efforts that have contributed to the development of technology behind the Illinois‐Express Quantum Network (IEQNET). This joint research project with Northwestern, Fermilab, Argonne National Lab, and Caltech is a metropolitan-scale quantum network testbed that uses deployed optical fiber and other currently available technology. It is one step toward developing a quantum internet — a network in which information is delivered over long distances with qubits, the units of information for quantum computers and networks. IEQNET's design and implementation are outlined in a recent paper. Prem Kumar (physics and astronomy) is a co-author on that paper, which includes several NU graduate students. Learn more .
Science Olympiad comes to Northwestern
NU, in sponsorship with Thermo Fischer Scientific, will host a Division C (high school) tournament Feb. 25 as part of the 2023 Science Olympiad, the country's premier team STEM competition. Since 1984, Science Olympiad has inspired students to explore scientific fields. The Northwestern University Science Olympiad (NUSO) executive board is hosting the daylong event, expected to attract up to 600 students, coaches, and chaperones from metropolitan Chicago and as far away as Ohio. The hands-on experience focuses on STEM: from engineering and design challenges to lab-based physics, biology and astronomy events involving experimental design and more. The Research Safety Student Initiative ( RSSI ), a graduate student-led group supporting NU's culture of lab safety in collaboration with Research Safety , is partnering with NUSO on the event.
ISEN Symposium connects community 
Faculty, industry, students, and community members convened Dec. 1-2 at the ISEN Annual Symposium. They explored the interdisciplinarity of current issues related to Climate and Energy Transition and Resilient Communities. More than 60 panelists represented some 20 disciplines across NU and beyond. Insights and video . Also: The ISEN-Resnick Family Social Impact Fund supported Plant Biology and Conservation graduate student Nyree Zerega's research to trace major lineages of Caribbean breadfruit back to a single introduction from Capt. Bligh's 1791-93 journey. The pioneering work was published in Current Biology .
January 2023
Is your work export controlled?

The Office for Research provides expert resources and guidance for those navigating complex, but crucial, regulatory environments
The
Office for Research
dedicates resources
to help the Northwestern community navigate export control regulations.
Faculty, staff and students are responsible for complying with federal export control regulations. Violation consequences can be severe, including criminal and civil penalties.
Red flags that your activity may be export controlled, include, but are not limited to:
Agreement

 or

contracts with a publication

 or foreign person restrictions

Equipment has an end-user agreement restricting use, or

  is labeled export-controlled or ITAR

Shipment is going outside the U.S.,

or

you are hand-carrying an item abroad
Activities or work (even virtually) with individuals or

 entities in heavily 

sanctioned

 or embargoed

 

countries
The   Export Controls and International Compliance  team can assist you.  Please contact ECIC Sr. Director   Amy Weber for guidance.
OR DEI Council and Advocate Award winners announced
Efforts continue office-wide focus on enhancing workplace for all
The Office for Research (OR) was pleased to introduce its DEI Council during a December Town Hall. The Council will help advance OR's commitment and actions around diversity, equity and inclusion, with members strengthening workplace culture through dialogue and initiatives that foster an environment where all are encouraged to contribute their best. Members of the Council are: Dawn Bradley (VPR Office); Jim Bruning (Research Analytics); Jessica Catania (IACUC); Beth Irwin (IRB Office); Avril Xinyi Liu (Sponsored Research); Tera Moskal (Research IT); Amy Weber (Export Controls/Compliance; Katie Wright (IRB Office); and Lora A. Zygman (Sponsored Research). OR DEI Director Aisha Ghori Ozaki and VPR Milan Mrksich also announced the inaugural winners of the office's DEI Advocate Award, a distinction that, among other things, recognizes those who "demonstrate courage and bravery to advance DEI in OR." Individual winners were Edeth Engel (IRB Office) and Jessica Catania (IACUC). Members of the IRB Fair Work Group also won the award for their collective efforts. Learn more .
CERES testing and learning opportunities
The next phase of the CERES Implementation,  end-to-end testing, will take place mid-January through February. Our testers will play an important role in ensuring CERES is ready for the wider Northwestern community prior to the April go-live date.  Visit the  Sponsored Research Administration Transformation Program  to find the latest CERES updates as well as access CERES FAQs, faculty resources, and  overviews of the CERES components.
Entrepreneurial fellows program launched
The Querrey InQbation Lab is excited to announce the launch of the Entrepreneurial Fellows (EFs) Program, a new yearlong program aimed to educate and train the next generation of entrepreneurs. The EF Program offers recent PhD and MBA graduates the chance to partner with faculty and advance NU innovations towards commercial-ization. With mentorship and programming, the EFs will undertake development and commercialization plans aimed at launching an early-stage company.  The InQbation Lab will provide EFs with a salary, benefits and a stipend for supplies and travel. Faculty and students can learn more.    
New reporting aims for integration, excellence
Effective Dec. 1, 2022, Research Safety and the IBC now report to AVP Crista Brawley. The move is intended to  support streamlined and optimized oversight of Northwestern's research safety program  as well as better align Northwestern's research regulatory oversight committees.  The University's commitment to research excellence has long been paired with its sustained and robust dedication to keeping NU's research community and facilities safe, and Brawley has brought exceptional insights, energy and nearly two decades of higher education leadership experience to her role since joining NU in Dec. 2021. She and colleagues in Research Safety, including Executive Director Michael Blayney, have been focused on recent projects such as the IBC's new system roll-out ( eIBC), alignment between the regulatory bodies (IACUC, IRB, and IBC), and partnering with the Lurie Cancer Center to offer joint support. Brawley is excited about continuing to promote excellence in research.  
Tips for timely IRB Office approvals
The IRB office shares three tips to help you gain IRB approval in a timely manner.  1. All projects must use the current IRB templates.  Download them from the Protocol Templates and Forms and Consent Templates webpages. 2. Know in advance what you are trying to submit – Human research determination, data/specimen analysis, or research activities involving human research. See the IRB Resources and Guidance Page. 3. Respond to all clarifications accurately and in full. Communicate with the PI or PI Proxy to help ensure they submit in eIRB+ promptly.   
Minogue named interim INVO director
Effective immediately, Andrea Minogue will serve as interim director of INVO during Northwestern's search for the office's new executive director. Minogue has been a member of the INVO senior leadership team since 2018, serving as senior director of finance and administration. In that role, she has been responsible for INVO's financial management strategy as well as contributing to the development and implementation of the organization's strategic goals throughout the university.  
New class of porous metal nanomolecules
Researchers from Northwestern's International Institute of Nanotechnology  have made a significant advance in the way they produce exotic open-framework superlattices made of hollow metal nanoparticles. Using tiny hollow particles and modifying them with appropriate sequences of DNA, the team found it could synthesize open-channel superlattices with pores ranging from 10 to 1,000 nanometers — sizes that have been difficult to access until now.  The new class of materials will aid in catalysis, chemical sensing and more.
Chemistry of Life Processes/Feinberg workshop targets unmet clinical needs
Fostering team science among Northwestern's basic scientists and clinicians to address unmet clinical needs was the impetus behind the inaugural Convergence Workshop hosted by Chemistry of Life Processes Institute and the Feinberg School of Medicine. Rex Chisholm, associate vice president for research, provided welcoming remarks.   Explore the story  and video.
Advancing quantum science, workforce DEI
Northwestern's Jens Koch (physics and astronomy) recently traveled to Washington, D.C., to meet with some of the foremost scientists and engineers working in quantum information science and technology. He attended the White House National Quantum Initiative Centers Summit, representing the Superconducting Quantum Materials and Systems Center (SQMS), for which he is deputy director. The center, a collaboration with Fermilab, is one of many important efforts at the University that harness Northwestern's cross-disciplinary strengths in quantum research. "We dedicated a lot of time to discussing the necessity of developing a diverse, equitable and inclusive workforce, in addition to talking about science," said Koch, an expert in quantum electronics and superconducting quantum circuits. Learn more.
CSB hosts Synthetic Biology Research Day 
The Center for Synthetic Biology (CSB) recently hosted its first Synthetic Biology Research Day at SQBRC on NU's Chicago campus. Nearly 50 students, postdocs, staff and faculty attended the event, bringing together synthetic biologists from across the University. The day began with an interactive data visualization workshop, part of CSB's Research Design and Communication workshop series, which familiarized attendees with the evolution of the scientific figure over the last 150 years, introduced a design-build-test-learn process to visualizing data and provided tips and tools to enhance figure-making skills. Following the workshop, research talks showcased exciting synthetic biology research underway at NU. Attendees learned about new methods to evaluate protein stability, innovative ways of barcoding cells to evaluate disease and using gut bacteria and biofilms to sense and respond to illnesses. Learn more about the Workshop Series or view photos from the event.