Chris Abani named new director for Program of African Studies
Chris Abani named new director for Program of African Studies
Award-winning author and scholar Chris Abani has been named the next director of the Program of African Studies (PAS) at Northwestern University, effective September 1. A Board of Trustees Professor of English at the Weinberg College of Art and Sciences and director of graduate studies for the Litowitz Graduate Program in Creative Writing (MFA+MA), Abani will lead what is considered the first formally established academic program of African Studies in the country.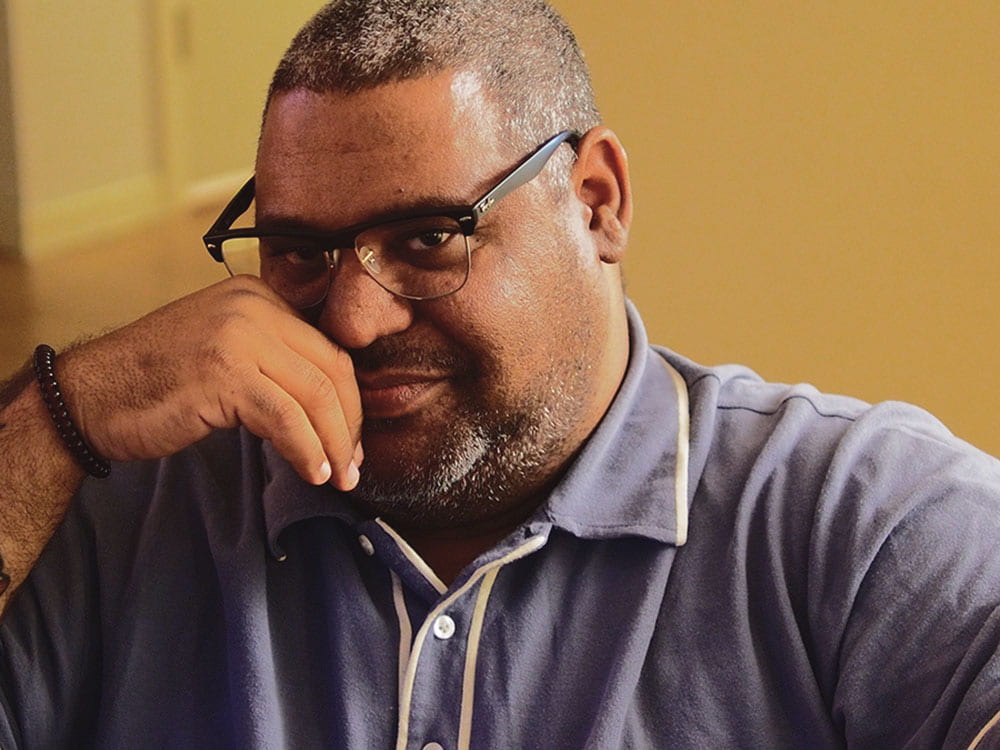 Chris Abani, Board of Trustees Professor of English at the Weinberg College of Art and Sciences and director of graduate studies for the Litowitz Graduate Program in Creative Writing[/caption]
PAS is one of more than 40 University Research Institutes and Centers (URICs) that spur cross-disciplinary research and education at Northwestern. It also is a trailblazing example of how faculty from many different fields — including anthropology, sociology, linguistics, art history, African studies, and more — have come together to produce innovative scholarship across knowledge domains and national boundaries.
Abani's own biography and research interests are informed by a similar global perspective. Born to an Igbo father and English mother, Abani was raised in Afikpo, Nigeria, where he says he was steeped in a "worldview of convergence and simultaneity." A novelist, poet, essayist, screenwriter and playwright, Abani draws upon diverse fields such as African poetics, world literature, history, music, architecture and philosophy and religion in his scholarship and creative production. He brings this far-ranging research expertise to his new role at PAS, where he also will serve as director of undergraduate studies.
"Growing up in Nigeria as an Igbo, I was raised to see the world as the momentary coming together of forces that seem not to be connected to manifest a moment of stability before breaking off again into simultaneous possibilities," said Abani.  "I can't think of a better description of the age of the Internet and the constant change with this [COVID-19] pandemic."
As he looks forward to leading PAS, Abani said he hopes to "create a stable place to host and archive seemingly unconnected ideas, ideologies and even approaches to Africa and the global context and weave moments of clarity and meaning that dissolve and re-converge into new and clearer spaces."
Abani says that Northwestern has a range of excellent resources within its institutions and schools, and an opportunity to "renarrativize ourselves" while building on exciting new opportunities and possibilities.  As he begins as PAS director, he said he feels fortunate to have a "long and living legacy of directors, faculty, board members and other constituents to learn from."
Vice President for Research Milan Mrksich highlighted Abani's prolific career and the quality of his work as reasons for the appointment, which followed an internal search for the new director. "Through his extensive body of work, as well as his critical papers on art, poetry, cities and literature for local and international journals, magazines and newspapers, Chris is known as an international voice on humanitarianism, art, ethics, and our shared political responsibility," said Mrksich.
Mrksich also expressed thanks to sociologist Wendy Griswold, the Bergen Evans Professor of Humanities, for serving as interim director for PAS since last fall.
Established in 1948 by anthropologist Melville J. Herskovits, the Program of African Studies is considered the oldest program of its kind in the country. Over the last 72 years, PAS has built itself into a curriculum of African courses in the social sciences and humanities with a graduate student training program focused on Africa-based fieldwork and research issues.
Abani earned a bachelor's degree in English from Imo State University, Nigeria, a master's degree in Gender and Culture from Birkbeck College at the University of London, and a master's degree in English and a doctorate in literature and creative writing from the University of Southern California.
Abani teaches creative writing in Northwestern's English department and has written several novels and poetry collections, including The Secret History of Las Vegas (Penguin 2014), Sanctificum (Copper Canyon Press 2010), There Are No Names for Red (Red Hen Press 2010), and The Virgin of Flames; (Penguin, 2007).
He is also a recipient of an Edgar Prize from the Mystery Writers of America, the PEN Hemingway Book Prize and a Guggenheim Award, among many others. The American Academy of Arts and Sciences elected Abani into its 2015 class.