Proteomics Expert Named Interim Director of CLP
Proteomics Expert Named Interim Director of CLP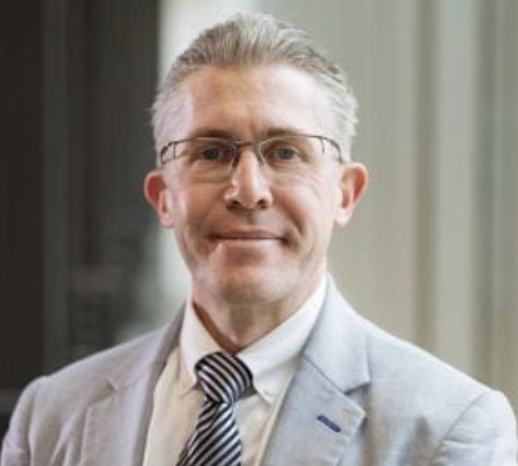 A prominent Northwestern research hub is undergoing a leadership change. Effective Jan. 1, 2021, Neil Kelleher will become interim director of the
Chemistry of Life Processes Institute
(CLP), as longtime director Thomas O'Halloran steps down.
Both scientists are global authorities in their fields: Kelleher is a renowned expert in the experimental study of proteins using a method to identify whole proteins known as top-down proteomics, while O'Halloran has produced important work in inorganic chemistry, including a high-profile exploration of zinc fluxes and sparks that accompany fertilization of mammalian eggs.
O'Halloran is transitioning to a faculty position at Michigan State University, though will remain an adjunct professor at Northwestern as he concludes his current research here. Kelleher, already a member of CLP's leadership team, is faculty director of Northwestern Proteomics at the Robert H. Lurie Comprehensive Cancer Center. The proteomics center is associated with CLP and supports a range of translational and clinical research at Northwestern.
One of 40 University Research Institutes and Centers (URICs) that attract faculty talent from across Northwestern, CLP is a highly interdisciplinary nexus for knowledge creation that strives to bring pioneering biomedical innovations from the lab to society. With about 70 faculty affiliates from across multiple schools and some 20 departments, CLP catalyzes team science focused on human health to spur new treatments for a range of illnesses, such as Alzheimer's disease, pediatric leukemia, epilepsy, cardiovascular disease and addiction. Located in the Richard and Barbara Silverman Hall on the Evanston campus, it also is home to eight core facilities—shared research spaces that provide the instrumentation and expertise to advance cutting-edge investigations.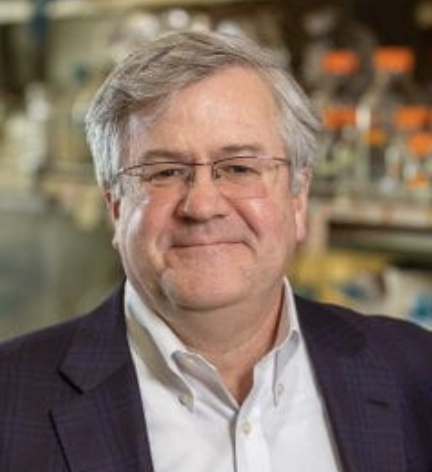 O'Halloran, the Charles E. and Emma H. Morrison Professor of Chemistry in the Weinberg College of Arts and Sciences, has served as CLP's founding director since the institute's inception in 2005. CLP began its programming four years later when Silverman Hall opened, providing a home for what at the time was a group of six faculty and a single staff member. Since then, CLP has grown in scale, attracting dozens of Northwestern thought leaders inspired by the potential of interdisciplinary collaboration that accelerates discovery and translation.
"Tom O'Halloran built a highly functional and impressive institute in a relatively short time," said Rick Silverman, the Patrick G. Ryan/Aon Professor of Chemistry and Molecular Biosciences, whose groundbreaking work resulted in the blockbuster drug Lyrica and who serves on the CLP leadership team as director of NIH predoctoral training. "His vision of collaboration among chemistry, biology and engineering, and the development of centers and cores for drug design and development within CLP, was pioneering."
The success of CLP has been emulated by numerous universities attempting to copy the model, said Silverman. He believes Kelleher is an "outstanding choice" for the interim director role, given Kelleher's bold team science approach. "He epitomizes the essence of CLP. He has a huge number of collaborations, not only within CLP, but around the world, tackling important problems in the chemistry of life processes," said Silverman.
Kelleher, the Walter and Mary Glass Professor of Molecular Biosciences and Professor of Chemistry, joined Northwestern in 2010, after a decade on the faculty at the University of Illinois (Urbana-Champaign). He earned his PhD from Cornell University and is the author of over 300 publications. The Kelleher Research Group investigates the biosynthesis and discovery of new natural products with potential pharmacological actions. The lab uses an approach pioneered and championed by Kelleher known as top-down proteomics—analyzing intact, complete sequences of proteins to better detect and assign function to their post-translational modifications. This method is distinct from the more mature "bottom-up" approach that digests proteins with an enzyme prior to analysis and returns less than 10 percent of the pieces on average. Proteomics plays an important role in discovering disease biomarkers and identifying drug targets. Kelleher's research includes a focus on advancing understanding of cancer biology. As well, he has developed a software suite called ProSight used in more than 1,0500 labs worldwide to help analyze top-down data.
Bringing together a range of scientific expertise and instrumentation, as CLP does, holds great ongoing biomedical promise, said Kelleher. "The ability to create new chemistry and molecular measurements to advance the treatment and detection of human disease is a major strength that draws across many disciplines," he said. "Better understanding of the life processes at the molecular level means that we are able to seek improvements in the human condition — ameliorating diseases of the aging brain, which represent a rising scourge in our society."
Vice President for Research Milan Mrksich expressed his appreciation for the important contributions that O'Halloran and CLP have made at Northwestern. In particular, he emphasized the value of bringing together diverse domain expertise, such as engineering and the biosciences, to solve challenging problems and improve human health.
"Over the past decade, Tom O'Halloran's leadership at CLP has established an incredible team and network of state-of-the-art shared resources that have accelerated discovery and innovation in the biomedical sciences," said Mrksich. "CLP showcases the high-impact of collaborative, team science working across disciplines. The institute has made numerous advances in basic science and has seen many of these translated into companies outside the university. I thank Tom for his many contributions to develop CLP into a thriving cross-school research hub. I also am grateful to Neil Kelleher for stepping forward now to bring his scientific and administrative leadership - as well as his passion for collaboration — to CLP as the institute's interim director."
By Matt Golosinski